Are you considering swapping from standard patio doors to bi-folding doors, ready for the summer weather? Bi-folding doors are a great alternative that come with loads of practical benefits, as well as freshening up the overall look of your home! Keep reading to find out more!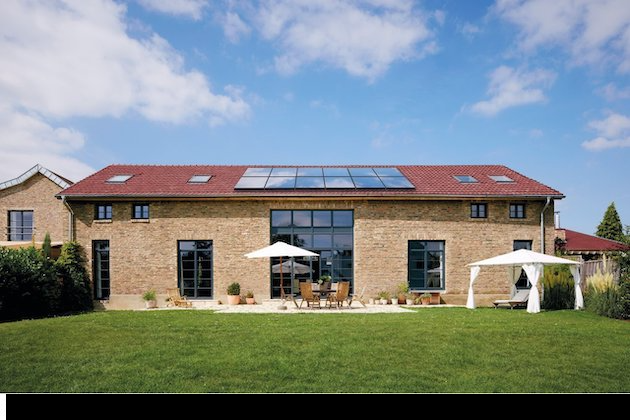 Slim appearance
Bi-folding doors are much slimmer than traditional patio doors, especially when they are open. The slim appearance allows maximum visibility (while still being strong and functional), as well as looking and feeling much more modern.
Very little maintenance required
Bi-folding doors require no more maintenance than standard patio doors. They simply need cleaning as normal when they become smudged or dirty and a dash of oil may need to be added to the hinges from time to time.
More practical
Bi-folding doors are made to stack neatly at one or both sides when open while looking sleek and slim when closed. This allows you to move freely through the doorway, which is wider than it would be if there were doors in the way. This can help to make your patio or balcony feel bigger, as the doors fold away, taking up no space. As well as this, it helps with accessibility for people such as wheelchair users or pushchairs.
Increased safety
Bi-fold doors are as secure as standard patio doors, making them a great choice for any commercial or household doorway. The doors stay open when folded, reducing the risk of trapped fingers, especially useful if your garden is used by younger children.
More aesthetically pleasing
Bi-folding doors can look very modern and sophisticated in any home, when open or closed. They can match the design of any home, and will never look out of place. They are a great investment for years to come, as their lack of maintenance means they will look timeless for years to come.
Versatile design
Bi-folding doors create an easy transition between your home and garden, especially useful in the summertime. All of your summer parties and BBQs will be made so much easier when you can freely walk in and out of your home, without worrying about swinging doors.
Do you want bi-folding doors in Northumberland?

We install bi-folding doors across Newcastle Upon Tyne, North Tyneside and Northumberland. For a great team of installers, come to Solar Windows & Conservatories today! To get in touch, give us a call on 0191 2633 655, fill out the contact form on our website, or email us at sales@solarwindowsandconservatories.co.uk. We hope to hear from you soon!