Window Fitting & Installation
Installing windows across the North East, including areas such as Ashington, Blyth, Cramlington, Gateshead, Newcastle, Ponteland, South Shields, Sunderland & all surrounding areas of Tyne & Wear and Northumberland.

Looking for a window fitter to replace the windows in your home? We offer a fantastic range of double glazed window styles and designs to cater to all customers across Newcastle and the rest of the North East. Call us today on 0191 2633 655 to learn more about our window fitting services.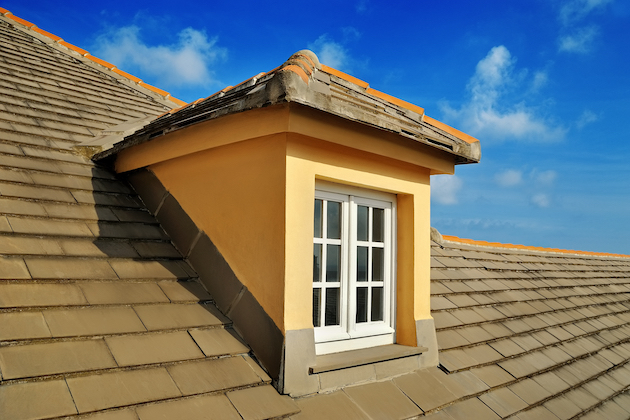 Replacing your windows is a great property investment because it helps you better insulate your home, therefore helping you reduce energy bills, and also helps add a fresh new look to the inside and outside of your home for visitors and neighbours to marvel at.
Here at Solar Windows & Conservatories, we install UPVC, aluminium, timber, and composite windows.
UPVC Windows
You've likely noticed that a large portion of the house in your street have unplasticised poly vinyl chloride windows, also known as UPVC windows. Strong and aesthetically pleasing, these windows tend to have more glass than standard windows, thus allowing more natural light to pour into the house.
If you're looking to fit new UPVC windows in your home, or replace your existing UPVC windows, then you have come to the right place. UPVC is a worthwhile option for a subtle, energy-efficient transformation.
If you're worried about UPVC windows looking mismatched against your property's architectural style, our window fitters at Solar Windows & Conservatories can fit a galvanised steel core alongside a range of appealing accessories. Examples of the accessories you can invest in to enhance the overall appearance include drainage covers, door fixing clips, add-ons and joints. To complement your property further, we recommend arch top inserts, mock horn sashes and Georgian-style bars.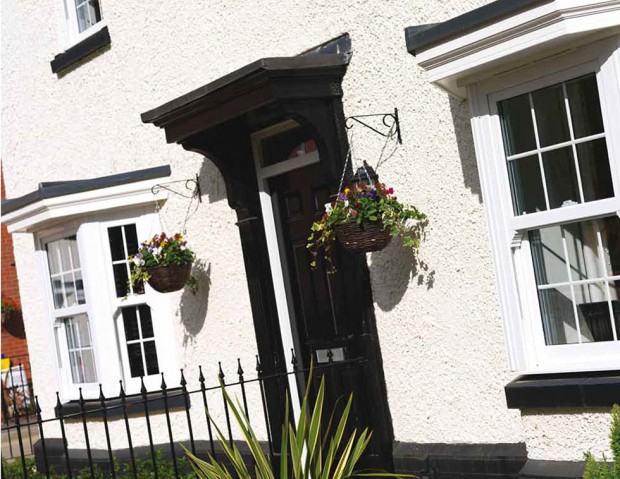 Aluminium Windows
Great for both domestic and commercial use, aluminium windows provide a corrosion-proof, low-maintenance solution for your windows. Compatible with a broad range of accessories, this lightweight metal is durable and adds an element of style to your home.
Designed to last, windows of this kind from Solar Windows & Conservatories reduce heat loss and your carbon footprint, because they exceed energy efficiency standards.
Unlike other materials that must be finished in a certain way, aluminium can be left in its original condition. However, decorative finishes in the form of painting or anodising can add protection and style. Even without a protective coating of this kind, the metal still guarantees a long product life, due to the fact it will not warp, split or crack, even when faced with the elements. Not a fan of metal? Achieve a timber look by finishing this environmentally sustainable material with grade powder coatings.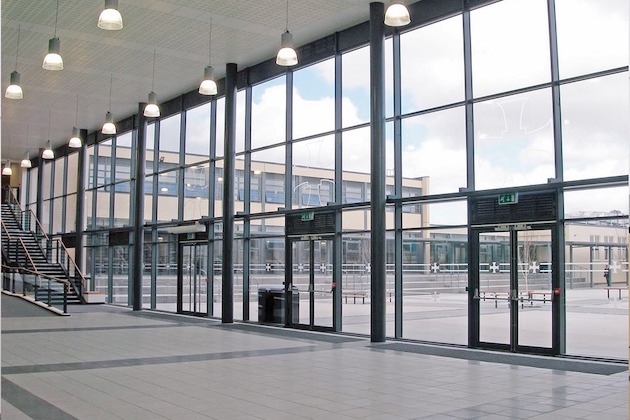 Composite Windows
The latest offering for homeowners; composite windows. Composite windows are available in aluminium and UPVC or aluminium and timber. They work by offering you the very best of each of the materials that are used, including minimal maintenance, sound insulation and increased insulation.
For anyone who likes the idea of a timber window facing the outside, but are worried about the upkeep, then composite windows offer an option that satisfies all the needs they have.
Timber Windows
Considered an environmentally friendly option, timber doors are rugged, durable and a natural insulator. Our range of timber windows are a great option for your home - there's a reason they've been using timber for centuries!

Unlike other window materials, when you choose timber for your windows you will be able to change the look at any time with a new coat of paint. More and more people are switching back to timber frames for their windows due to the many benefits that they offer for the environment, their energy saving capabilities and even their ability to create a healthier environment inside of your home.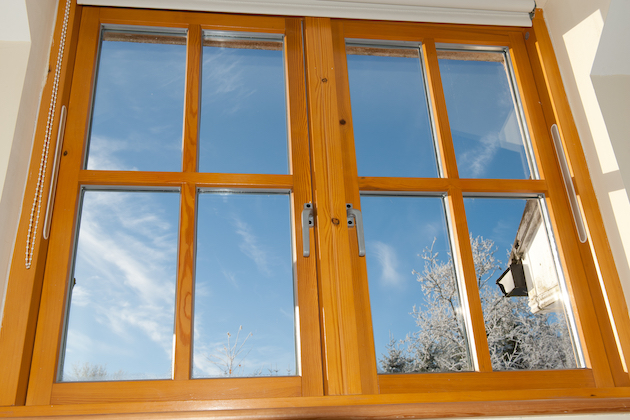 Looking for a window fitter in Newcastle..?
If you require our window fitting services in Newcastle or anywhere in the North East, why not get in touch? You can reach us via our contact form, or by simply calling us on 0191 2633 655 .
We'll look forward to hearing from you soon.
Brochures
Solar Casement Windows Doors Brochure:
Solar Classic Windows Brochure:
Solar VS Brochure: