Door Replacements
Installing replacement doors across the North East, including areas such as Ashington, Blyth, Cramlington, Gateshead, Newcastle, Ponteland, South Shields, Sunderland & all surrounding areas of Tyne & Wear and Northumberland.
If you're looking for a replacement front door, or are looking to replace the doors inside your home, then look no further than Solar Windows & Conservatories in Newcastle.
Please give us a call on 0191 2633 655 to arrange a time for us to come out and quote.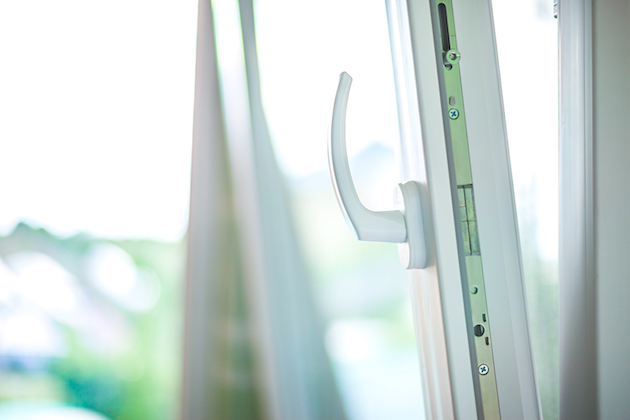 Our range of doors
The doors that we install are welcoming, style and provide you with the necessary security that you would expect and want from the entrance to your home. We offer a professional and high quality service to all across the North East and can fit doors from a range of unique materials.
Timber Doors
From timber bifold doors to timber french doors and timber patio doors, we offer a full range of styles for timber doors.
All of our external hardwood doors are of an engineered construction, with a laminated, finger-jointed hardwood core and hardwood veneer to increase stability and access. Other than the unglazed hardwood Stable, all of our external hardwood doors are constructed using variants of the Mortice and Tenon joint (Mortice and Tenon, Stub Mortice and Tenon, Twin Mortice and Tenon).
We offer oak and hardwood doors with triple glazing, where a decorative centre layer (which can be clear, obscure or bevelled and with zinc leading) is protected by two outer layers of 4mm toughened glass. This sealed weatherproof unit increases the thermal value of the window and makes the design easy to clean.

As mentioned, oak doors, a popular alternative to red hardwood, are also part of this range. Their engineered construction features a laminated hardwood core and real oak veneer.

Below are a couple of example timber doors that you can opt for: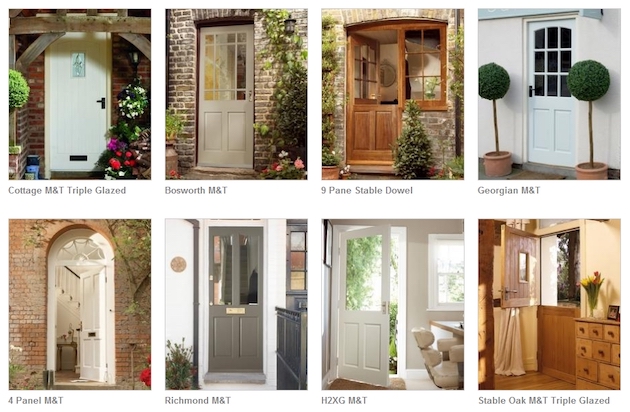 Glass Doors
Frameless glass doors create a fabulously contemporary look in any room, allowing light to flood the space with a clear glass finish, yet allowing for privacy when you choose a sandblasted finish.
Aluminium Doors
Create a modern look in your home with beautiful aluminium bifold doors, aluminium French doors and aluminium patio doors. With over 100 RAL colours to choose from, we offer a wide range of designs to compliment the existing features of your home.
Composite Doors
Create your own personal style with a choice of ten different styles enables you to design a door that is personal to your home. From classic to contemporary, intriguing to bold, a wide-range of options means you have the freedom to choose a style that is right for you.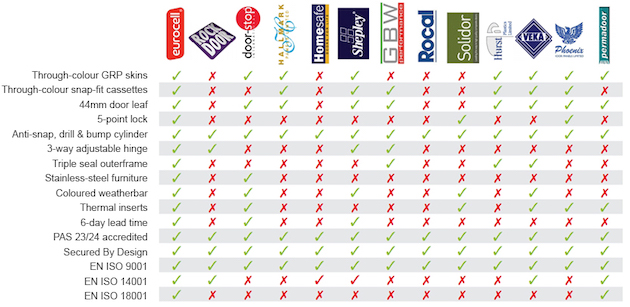 UPVC Doors
Our UPVC doors are a great option for homeowners looking for a door with a long-life performance, even in the busiest of households. With internal webbing and thick PVC-U walls, the doors we fit are designed to withstand the rigours of everyday use without the scratches and dents that so often come with.
For your door demands, we offer a range of UPVC Bi-Fold doors, UPVC French doors and Patio Doors; all available across the North East.

Bi-Fold Doors
Our panoramic doors offers market-leading aesthetics, engineering and value; along with a voice of designs and guaranteed high-quality performance. In addition to this, our new Bi-Fold doors will add the 'wow' factor to your home and can be fitted wherever you need easy access to your patio or garden. If you'd like to get in touch with us as soon as possible, give us a call on, 0191 2633 655.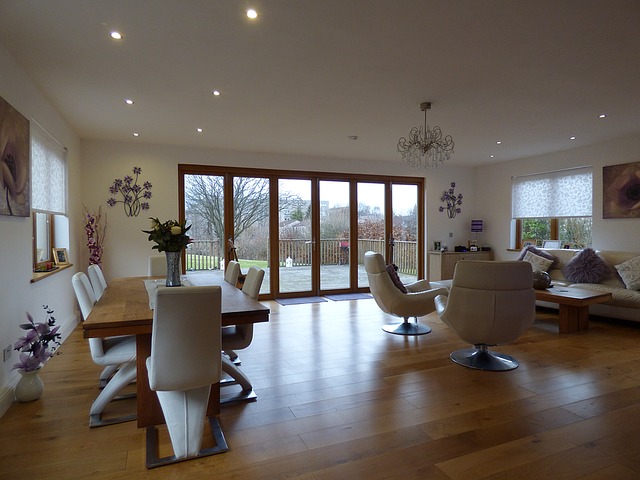 More Streamline
Our bi-fold doors available across Newcastle have been designed with slimmer, uncluttered sightliness to make them less obtrusive. Meaning that you see less of the doors and more of your patio, garden or the interior of your home. We've also incorporated a new trim to hide the seals between the door leaves - So you won't see a line of black seal between the doors when they're closed. To complete the clean, simple lines of your new doors, we also give you the option of a flush-fitting low threshold below the doors.
Simpler to Fit
We've made our new door range here at Solar Windows & Conservatories easy to install thanks to a slim-stepped outer frame which contains all the door hardware inside the frame. The hardware itself is bespoke and British-designed and assembled, available in Black, White, Satin Silver, Silver Grey and Champagne finishes, all with a five-year guarantee.
Easier & Smoother Operation
Each panoramic door has a built-in four-rail aluminium roller track so that it glides open or closed smoothly and effortlessly. The unique D-shaped interior handle allows the doors to fold back flatter. So when they're open they look much neater. Plus, the D-handle has an intelligent anti-mishandling feature which stops your floor from being scraped by the shoot bolts. On top of this, it protects the bolts from being damaged and needing replacement – the main cause of repairs on folding sliding doors.
Extra Security
We know that the security of your home is vitally important, that's why we have built our doors with enhanced security features, which has earned us the comprehensive PAS 23/24 security certification. We've also included stainless steel anti-jemmy pins in our door design. This means that the door can't be removed from the outside by intruders trying to get into your home. These pins are enclosed in the roller track for maximum security.
Access For All
In addition to our standard threshold, we offer various options for those requiring a flusher-fitting low-threshold, to best suit your needs.For external doors, we offer three low-threshold options, including a Part M compliant double ramp threshold that allows easy pushchair and disabled access, as set out by the Building Regulations. If you want a low-threshold for an internal bi-fold door, then we have a flush-fitting threshold that allows seamless integration of two rooms.
Conclusion
Bifold doors create a wider opened space than French or inline patio doors, enabling you to make the most of your living area. Because every home is unique, here at Solar Windows & Conservatories, we offer a choice of folding options, allowing you to choose how your door works. This maximum versatility helps you to enjoy and expand your home in the way that works best for you. If you'd like to see our other services, visit our services page. For more information, you can reach us via the contact details below.
Looking to replace your doors in Newcastle..?
if you're interested in replacing the doors in your home, why not get in touch with us today? You can reach us via our contact form on the website. Alternatively, why not drop us an email at, sales@solarwindowsandconservatories.co.uk or simply just give us call on 0191 2633 655. On that note, if you'd like to see our previous work, have a look at our gallery page. If you'd like to read the reviews and feedback we have received from customers, see our reviews page.
We'll look forward to hearing from you soon.
Brochures
Solar Aspect Bifold Brochure:
Solar Aluminium Bifolds Brochure:
Lifestyle Doors Consumer Brochure: