Conservatories
Installing conservatories across the North East, including areas such as Ashington, Blyth, Cramlington, Gateshead, Newcastle, Ponteland, South Shields, Sunderland & all surrounding areas of Tyne & Wear and Northumberland.

Looking to create more space in your home with the addition of a conservatory? Look no further than Solar Windows & Conservatories in Newcastle. Call us today on 0191 2633 655 for a free quote.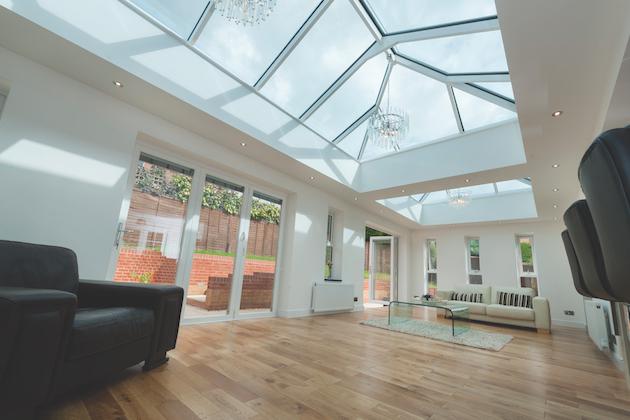 Conservatories are a great investment as they create a fantastic, versatile space that can be used for almost anything from a play room to an additional lounge or dining room. Solar Windows & Conservatories specialise in the installation of conservatories; take a look below to see how we can help you create more space in your home...

UPVC Conservatories
Conservatories come in all shapes and sizes...

Edwardian Conservatories
The Edwardian style conservatory, with its square, flat fronted projection offers clean-cut elegance and dignified simplicity that blends easily into the character of your home.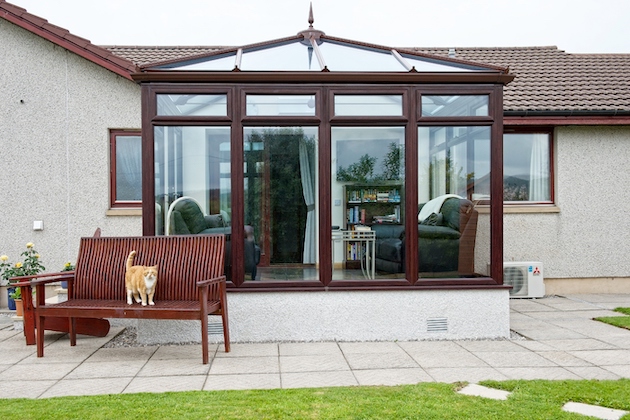 Victorian Conservatories
Inspired by Victorian design and architecture, complete with ornate cresting and finials, it's easy to see why the Victorian is one of the most popular styles of conservatory. Available in 3 and 5 faceted versions, it is readily adapted to fit into whatever space is available – from a large garden to a small patio area.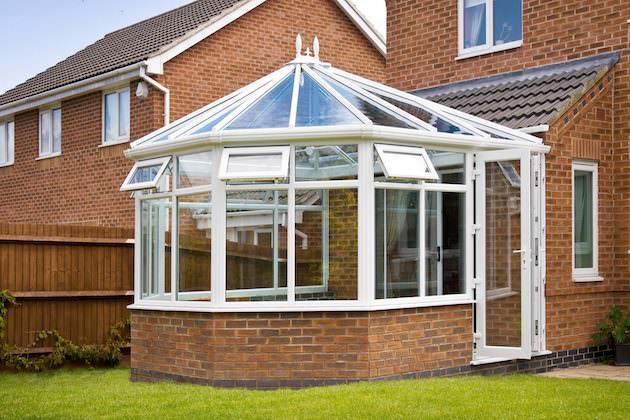 Lean-to Conservatories
Stylish and cost-effective, the lean-to conservatory makes the best possible use of your available space, whilst providing a light and airy room for you and your family to enjoy all year round. Designed to run across the back of your home, the ends of your Lean-to design can be finished either vertically as gable ends or be hipped back diagonally from one or both front corners.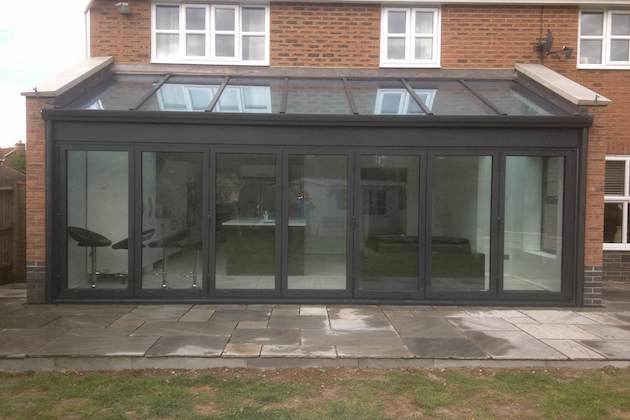 P-shaped Conservatories
Combination and p-shaped conservatories offer you more space and greater levels of flexibility by combining two styles – such as the Edwardian and the Lean-to – or by adapting an existing style so that it can be used in the shape of a 'P'. The P-shape conservatory creates a multifunctional space with two distinctive areas which can be used however you desire.
Conservatories can also be created in T and B shapes; there are lots of options at your disposal!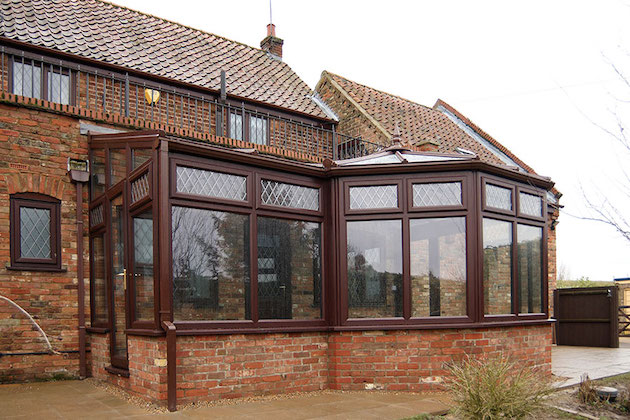 Special Conservatories
Combining the very best of British building excellence with a generous helping of Italian inspiration, Loggia is, quite simply, a revelation. Loggia comes to us in prestige, premium and ultimate designs depending on which option you prefer.
Loggia Prestige
Loggia Prestige offers you everything from great value to great looks. Options from a range of door and window types, low perimeter walls or elegant full height glazing – with Loggia Prestige the choice is yours. Loggia Prestige incorporates the Loggia narrow columns, Prestige insulating pelmet and LivinLight, which together address the three main heat loss areas, transforming a conservatory into a thermally efficient Loggia extension.
This will keep the room cooler in the summer and warmer in the winter, reducing your heating bills by up to 30% when compared to a standard conservatory. The LivinLight itself allows a new range of lighting designs for your extension. This coupled with the option of downlighting in your Prestige insulated pelmet will make your extension inviting and welcoming in the evenings too. Externally the Loggia Prestige is beautiful, enhancing any home. The Loggia columns together with the Prestige Cornice create a wonderful look and feel, that enhance old and new properties alike.
Loggia Premium
The Loggia Premium can deliver the look and feel of a traditional orangery with superior thermal performance and faster installation times. The earliest versions of orangeries often had large windows inserted into masonry walls and used a cassette deck and lantern as a roofing system. To this day the same design is quite often used.

The Loggia Premium replaces masonry piers with super insulated Loggia columns, up to five times more thermally efficient than brick. It replaces the costly cassette deck and lantern roof with the contemporary Ultraframe Classic Roof and delivers the same orangery look using the LivinRoom on the inside and the Classic Cornice on the outside. A better, warmer, less costly solution. The Loggia Premium incorporates the LivinRoom perimeter ceiling, which, as well as vastly improving the thermal properties of the Loggia, looks elegant inside. This gives you the striking orangery design but with far superior thermal performance than the traditional method of orangery delivery.
Loggia Ultimate
The Loggia Ultimate fuses all of the elements of a Loggia Premium with the Ultimate roofing solution – realROOF by Ultraframe. The realROOF offers a magnificent vaulted plastered ceiling on the inside enhancing the feeling of space. It can be dressed on the outside with tiles or slates to exactly match those of your home.
Loggia Ultimate allows you to integrate huge sliding doors, Bi-folding doors and whole elevations of glazing. This gives you total control of the design and layout of your new space, and as much light as you desire.
Veranda Conservatories
Winter or summer, a Veranda conservatory could be the dream home addition.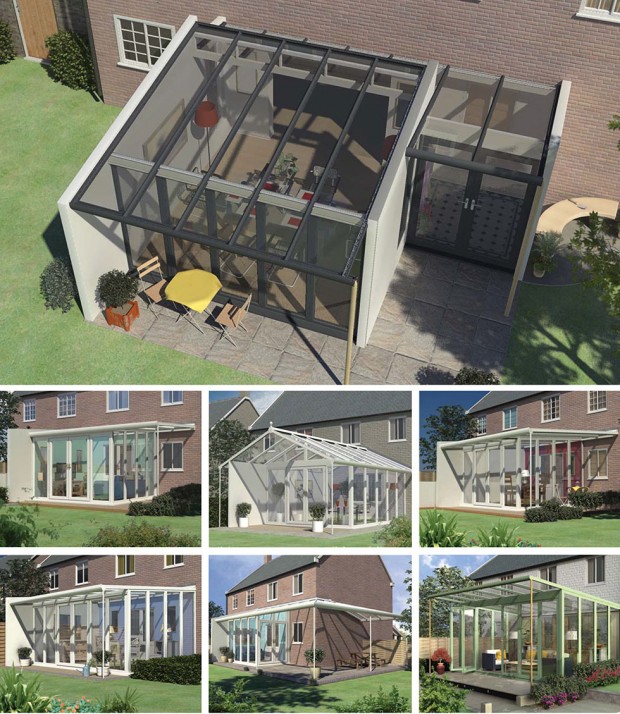 Veranda conservatories use a cocoon-like oversail to help protect people from the elements as they spend time in their garden; perfect for those warm but damp days in the North East!
The light, bright and airy interior will add a new dimension to your home and provide a seamless link between your home and garden.
Veranda conservatories can be executed in a number of different ways:
Between two walls of the same length
Between two walls of varying lengths
In reverse pitch situations
Mono pitch or duo pitch
On top of glazed side frames
As 'wrap arounds'
Why not get in touch to learn more about installing a veranda conservatory in Newcastle or anywhere in the North East? Call us on 0191 2633 655 or use the contact details down below.
Orangeries
In addition to the installation of conservatories in Newcastle, we also specialise in the installation of orangeries.
Orangeries are more like house extensions than conservatories due to their robust structure, brick pillars and added privacy that comes with the added brickwork, but their impact remains the same; more usable space and thus a great investment! Orangeries do however still incorporate large windows and glass roofs to create the illusion of space and light that comes with traditional conservatories and with their slightly elevated roofs, this illusion is only heightened further.
If you're local to Newcastle or live anywhere in the North East and are interested in the installation of an orangery, whether it's to create a space for your kitchen or to add more living space, get in touch with us at Solar Windows & Conservatories; we'll be more than happy to assist!
Get in touch using the contact details down below.
Looking to install a conservatory in Newcastle..?
If you're in need of our conservatory installation services in Newcastle or anywhere across the North East, please get in touch. You can call us on 0191 2633 655 or you send us a message via our contact form on the website. If you'd like to see our previous work for customers, please visit our gallery page.
We'll look forward to hearing from you soon.
Brochures
Solar Conservatory Brochure
Solar Contemporary Conservatory Brochure
Solar Korniche Brochure

Solar Livinroom Brochure

Solar Loggia Brochure
Solar Skypod Brochure

Solar Skyroom Brochure
Solar Veranda Brochure